Leadership: It's a big topic that people spend time, energy and focus studying, often hoping that the people around them do more of it themselves.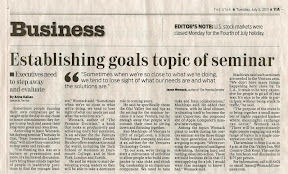 Whether you attend a formal "off-site, leadership development program," read books and think about it on your own, or get together with like-minded people and talk about ideas you all have, get out there and start your next journey.
And, I invite you to participate in the next luncheon here in Ojai.